Lumen

2017
weavings for architecture

MENTION EYES
ON TALENT 2017

(FR) Lumen est une collection de tissages explorant la matérialité de la lumière. Les

4 surfaces tissées captent celle-ci de différentes manières. Utilisées comme cloisons architecturales ou décoratives, ces tissages rythmés mettent en évidence le potentiel de chaque assemblage à réagir avec la lumière, et explorent les sensations lumineuses de brillance, scintillement, absorption et températures de couleur.

"Nous ne connaissons du monde que ce que la lumière nous donne à voir, et de là vient l'idée que la matière est une lumière diffusée" (Louis Kahn, architecte)

(EN)

Lumen

is a series of weavings exploring the materiality of light. The

4 woven surfaces capture light in different ways. Used as architectural & decorative partitions, these rythmic weavings highlight the singular potential of materials in reacting with light and explore the sensible phenomenons of shining, glittering, diffusing and changing the color temperatures.

"We know of the world only what light gives us to see, and from that comes the idea that matter is scattered light" (Louis Kahn, architect).
Tadao Ando,
Church of the Light
, Ibaraki
Giovanni Anselmo,
Invisibile
01.
HALO
02.
SCINTILLO
03.
SOLARIS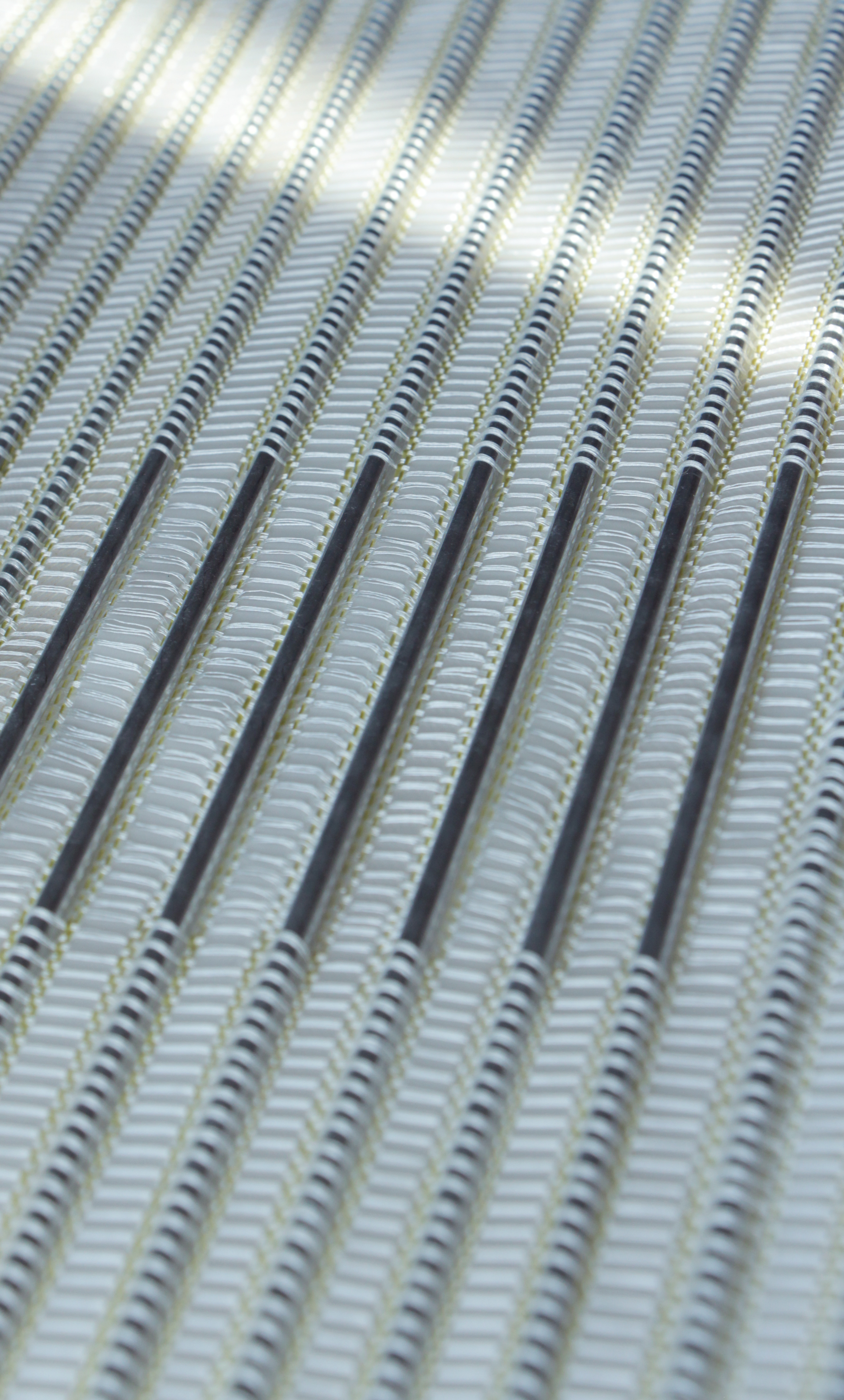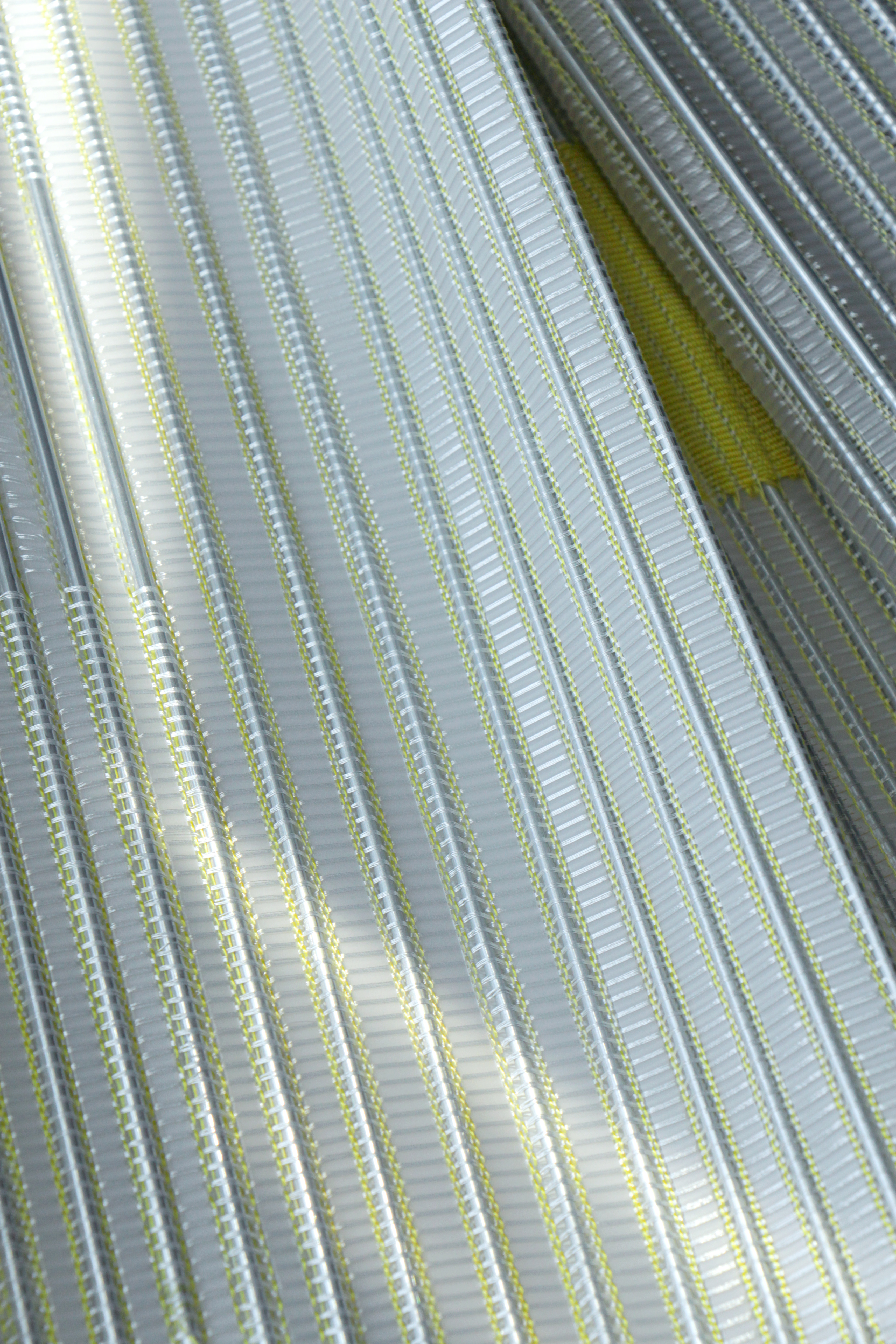 04.
ZÉNITH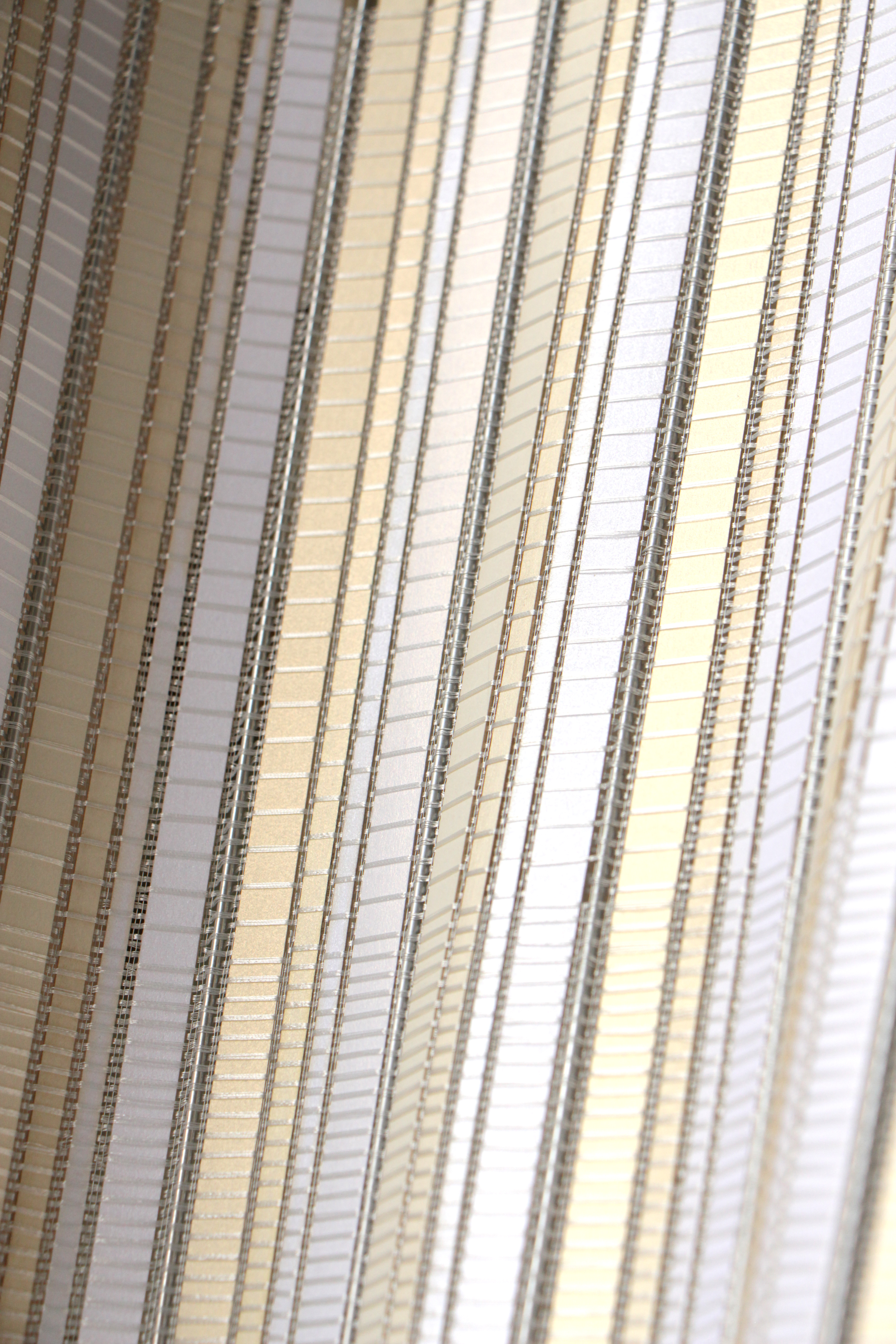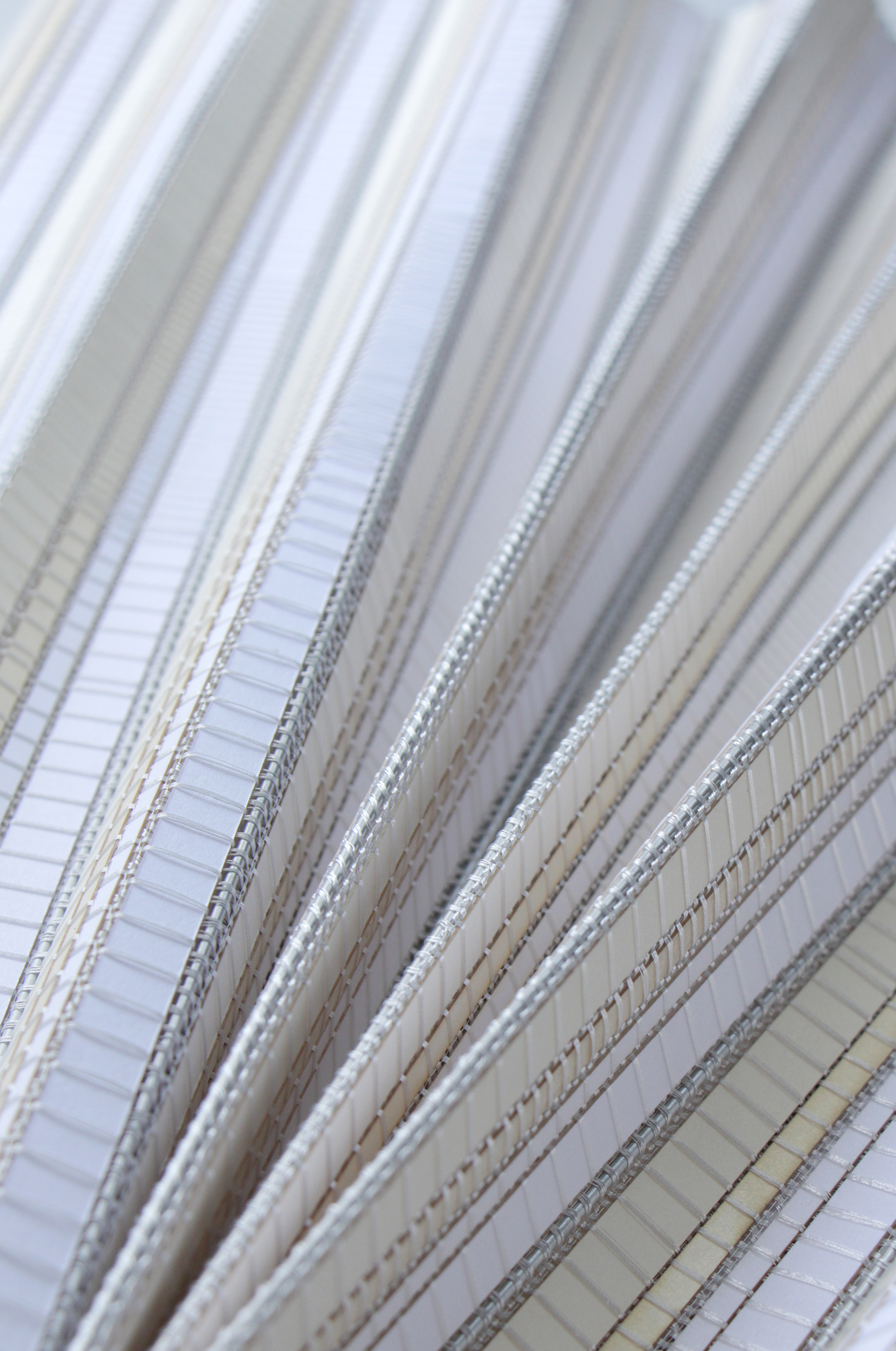 LUMEN COLLECTION

01. HALO
(printed 230gr/m2 layer, polyamid I soft and diaphanous light sensation)
02. SCINTILLO
(PMMA Altuglas, colored gelatins, polyamid I strong and bright, shine effect with color projections)
03. SOLARIS (
230gr/m2 layer, aluminum, viscose, polyamid I solar and contrasting appearance, combining shine and translucency)
04. ZÉNITH
(300 gr/m2 papers, aluminum, anodized stainless steel, polyamid I
modifying the colored temperatures from cold to warm, satin aspect)
credits photos : Juliette Le Goff